Membership comes  for a small yearly  or 6 monthly fee and has many advantages for students looking to crack the surgery super specialty exams. 
For premium membership  contact here  at my facebook page or mail  me at adam@mcqsurgery.com 
with your whatsapp number
( if you want
whatsapp discussion)
---
Subscription details for members in India:
1 month (No Whatsapp)     :   2500 rupees
1 mth (MCQs + Whatsapp ) : 3000rupees
Till NEET (with whatsapp)        6000 rupees 
   1 year   (with whatsapp)   :    8000 rupees
  6 months Gen Surgery Whatsapp only -4000 rs
---
 Check the free questions on right to see the quality of questions and discussion or take the 1st GI Mock test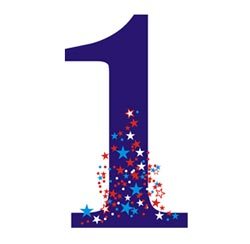 ---
Advantages of being a premium member
1.  You will have access to all pages with more than 1100 questions and answers.
2. You will be able to see daily updates of new exam questions with well researched answers.
3. You can request for answers for controversial questions.
4. Entry to special whatsapp group for members to discuss questions and tips
---
These questions have answers with explanations and all pages are  for
premium members. Most of  the questions are from surgery  exams worldwide. 
"This " is an elite group of subscribers who have  access to all pages on website, access to premium whatsapp group and personalized help for their exams.
 Indian members can pay me directly through paytm, google pay or bank transfer  by contacting me  at my facebook ID  or email me at adam@mcqsurgery.com
Basic Membership is free and you get access to 10 pages (50 questions) to check what we offer
---
Procedure for becoming a premium member:
1st step - Mail me or send me your whatsapp no. on facebook  and tell me which plan you want
2nd step -  You agree to the privacy policy and whatsapp disclaimer which I send you
3rd step - You pay the subscription fee through paytm, google pay or netbanking
4th - I  manually update your account and you are good to go
Whole process takes 15 mins